Lead Data Engineer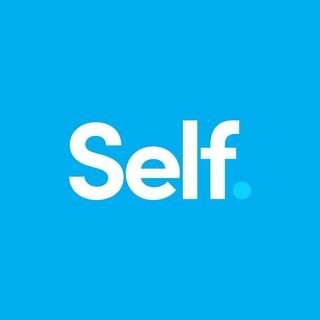 Self Financial
Software Engineering, Data Science
Austin, TX, USA
Posted on Wednesday, May 17, 2023
Self Financial is a venture-backed, high-growth FinTech company with a mission to increase economic inclusion and financial resilience by empowering people to build credit and build savings.
We're looking for people who share our passion and are driven to tackle challenges, find solutions and make the financial space better for the communities we serve.
Our team is passionate about challenging the status quo of the credit industry by providing people accessible tools to take control of their credit. Executing on our mission requires deep collaboration across our teams to ensure our products reach the people who can benefit from them the most, particularly the 100 million+ Americans who have no or low credit.
We celebrate diversity and are committed to creating an inclusive environment for all employees. To that end, we seek to recruit, develop and retain the most talented people from a diverse candidate pool.
Teams that make a difference; individuals that matter in Data Engineering:
At Self Financial, we love to put challenges into the hands of talented individuals to solve. Our teams are composed of skilled professionals, who work together in concert to innovate both our credit building services and the processes we organize around. We empower every individual of the Engineering Organization to bring their creativity and skills to these efforts. Our goal is to build both world class credit building products and to foster an exciting and engaging work environment. In short, at Self, you will carry influence.
As our Lead Data Engineer, you will be responsible for organizing plans that drive outcomes and making a direct impact on our mission. We want you to provide technical leadership to your teammates through coaching and mentorship, collaborate cross-functionally to implement impactful improvements to our product.
As part of the Self Financial Data Engineering Team, your role will be to ensure that data remains a strategic asset for Self Financial by delivering timely, high-quality, and purpose-built data to our team members. Our team supports Self Financial's internal Analytics, Machine Learning, and Business Intelligence organizations.
What can you expect to work on/who you will work with?
The Lead Data Engineer is part of the Self Financial Data Engineering Team and operates as part of a cross functional product development team that includes Architecture, Infrastructure, and Product Management

Your primary focus will be on leading the data pipeline, modeling, and populating data schemas within Self Financial's Data Environment for use in business intelligence and data analysis activities.

Your day-to-day activities will include:

Collaborating closely with Product Management to translate Self Financial's strategic vision into actionable projects.

Architecture design, project analysis, work break down and planning.

Creating Physical and Logical Data Models with large, complex data sets

Managing data pipeline, ETL/ELT processes using SQL and Python

Maintaining data lifecycle and quality standards



Who you are:
6+ years of experience with database development, database integration, and data analytics tools

6+ years of experience designing and implementing complex Data Warehouse and Data Lake data models (Kimball)

Willingness to embrace the responsibilities of team leadership and accountability for team results.

Proficient in managing Data ETL/ELT with large data sets

Experience with columnar data structures such as Amazon RedShift

Familiarity with AWS data warehousing tools.

Experience with common software engineering tools such as Git, JIRA, Confluence and similar platforms.

Excellent listening, interpersonal, written, and oral communication skills



The interview process:
30 - 60 minute phone screen with the hiring manager

1.5 hour coding/design/Q&A session with 2 or more developers

30-minute interview with product manager

30-minute wrap-up meeting with the hiring manager, if moving forward
Benefits and Perks:
We have the compensation and benefits you expect. But there's one thing that Self Financial can offer that many companies cannot: we can positively change the world, while making a profit. We are a team of Builders, empowering our customers to build their dreams. We have a Do the Right Thing ethos in all that we do, and we hope you value that approach, too.
Our perks include:
Company Equity in the form of RSUs

Quarterly performance-based bonuses

Generous employer-paid health, vision and dental insurance coverage

Flexible vacation policy

Educational assistance

Free gym membership

Casual dress code

Team building events and activities

Remote work arrangements/ flexible work schedule

Paid parental leave
Self Financial requires all employees hired to successfully pass a background check.
We are an Equal Opportunity Employer.