Licensed School Counselor / School Social Worker - REMOTE - Part Time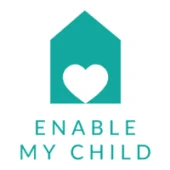 Enable My Child
Legal
Bentonville, AR, USA
Posted on Thursday, October 5, 2023
Licensed School Counselor / School Social Worker - REMOTE
Part-Time - 5-10 hours a week
Must be actively licensed in Arkansas
At HelloHERO, we care for our children and the people who care for them. As a rapidly growing company, we are always looking for talented and passionate professionals who share our values of care, collaboration, trust, courage, and impact.
Enable my child currently has an open position for an experienced mental health professional.
Mental Health Professionals will deliver services to K-12 students via teletherapy.
Skills/Qualifications:
Providers must be passionate about working with and serving diverse groups of children with kindness, empathy, and a non-judgemental attitude.
Provide direct and consultative mental health counseling services in both individual and group formats in accordance with the students' mandated IEP or identified needs
Must have all licenses and background checks required to work in schools
2 years of school-based experience
Complete progress monitoring documentation such as daily SOAP notes and quarterly progress reports
Provide behavior interventions and/or SEL supports as part of a school-based team
Consult with parents and team members
Serve as an IEP team member by attending meetings and submitting paperwork as needed to maintain compliance with federal, state, and school guidelines
Excellent knowledge of principles and evidence-based practices
Proficiency with computers and online documentation skills
Have access to stable internet connection and electronic device (desktop, laptop, etc)
Equal Opportunity Employer
The more inclusive we are, the better and broader the lives of the children we serve will be. To that end, HelloHERO genuinely seeks diversity and equal opportunity in everything we do. We are devoted to developing a company that represents a variety of viewpoints, skill sets and backgrounds where all employment decisions are made based on business needs, job requirements, and individual qualifications.