Online Intervention Specialist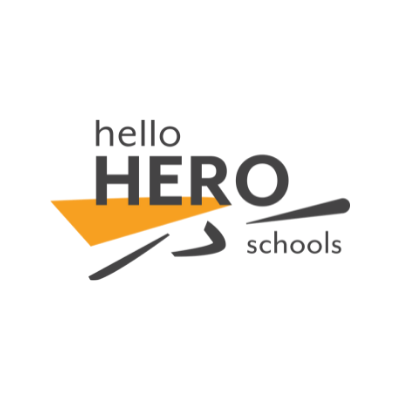 Enable My Child
Remote · Ohio, USA
Posted on Friday, October 13, 2023
Online Intervention Specialist
Full Time - 40 hours a week
Must hold an active Ohio Intervention Specialist License
---
HelloHero has been delivering online special education and related services since 2018. Our mission is to increase access to high-quality care and services in communities and schools.
As a Special Education Teacher / Intervention Specialist, you facilitate online services for students. This is an opportunity to positively impact children's lives while working from home in a collaborative environment. Our ideal Special Education Teacher / Intervention Specialist would embrace our values of care, collaboration, courage, impact, and trust.
---
Why Join HelloHero?
Purposeful Work - We embrace our company values daily, and you have the chance to impact the lives of students and communities who may not have easy access to quality services
Work From Home - More time for yourself to focus on what you enjoy doing outside of work
Competitive Compensation - All W2 providers at eligible to participate in our 401(k) plan with a company match. There is no vesting period. They also accrue Care Time Off. Full-Time providers are eligible for our full package, which includes Medical, Dental, Vision, CEU, and Gym reimbursement.
Support & Collaboration - You will have opportunities to share ideas and collaborate with other therapy and educational professionals across the country. Ongoing training and teamwork are imperative to your success and delivering quality services and ensuring our children thrive.
Exclusive Technology - You have access to our proprietary technology that allows you to provide top-notch services by engaging and tailoring to the unique goals of each individual.
---
What You Will Do:
Manage and provide instructional guidance, virtual teaching and general strategies for a caseload of students
Develop, write and help implement IEPs and 504 plans;
They will work closely with other teachers and district professionals to ensure that the school's special education program is successful and operating in compliance with federal and state regulations
Communicate regularly with parents/learning coaches of students with special needs to insure that their IEP goals are being met, and that their needs are addressed in a timely and appropriate fashion;
Consult with teachers and coordinate the implementation of specially designed instruction as defined in the IEP regarding students with specific needs and potential learning issues;
Provide direct services to students including services delivered through our platform
Schedule, organize and conduct IEP related meetings in a virtual environment, as needed;
Assist, as needed, with the organization and proper implementation of all paperwork, documentation and procedures for the IEP process;
Maintain accurate and up-to-date data in our platform;
Assist with administering state testing and coordinate the special adaptations that are required based on the IEP; and
Other duties as assigned
What You Will Have:
Degree in Special Education or related Education Field
Valid Special Education teaching license in the state of residence and the state services are being provided
Two years of classroom instruction experience
State and federal requirements for working in a school setting (FBI background check, Dept of Education Certification - if required by the state, etc)
Computer proficiency, solid typing skills
Reliable wi-fi/internet access and a distraction-free work environment
Teletherapy experience preferred
---
We Do Things Differently
At HelloHero, we also see candidates differently. If you feel you meet many of the qualifications we are looking for and share our vision and values, we encourage you to apply. We promise to consider your application fully. We strive to build a team that reflects the diversity of the communities where we live, work, and take our services to. We encourage applications from traditionally underrepresented groups such as women, visible minorities, Indigenous peoples, people identifying as LGBTQ2SI, veterans, and people with disabilities. If we can make this easier through accommodation in the recruitment process, please let us know. All qualified applicants will receive consideration for employment without regard to race, color, religion, sex, sexual orientation, gender identity, national origin, protected veteran status, or status as an individual with a disability. HelloHero is an Equal Opportunity Employer. We are committed to creating an inclusive environment for all employees and celebrate different experiences. We're building our team to change the world and ourselves. If that sounds worthwhile to you, join us!