Online Teacher of the Visually Impaired - Applicant Pool for 23-24 SY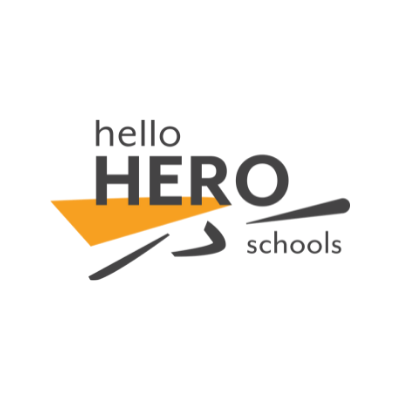 Enable My Child
Remote · New York, USA
Posted on Monday, September 25, 2023
Online Teacher of the Visually Impaired -Applicant Pool for All States
Full Time/Part Time
*** This application is for entry into the applicant pool of Teacher of the Visually Impaired for the 2023-2024 school year to be filled as needed. To view our current openings, please visit our career site ***
At HelloHERO, we care for our children and the people who care for them. As a rapidly growing company, we are always looking for talented and passionate professionals who share our values of care, collaboration, trust, courage, and impact.
Our company is growing rapidly, and we are currently in need of an experienced Teacher for the Visually Impaired.
Teachers for the Visually Impaired will deliver services to K-12 students and younger children via teletherapy. There may also be a need for services to college-age students from more specialized referrals.
What You Will Do:
Provide high-quality online services to students according to the student's IEPs.
Support the student and manage tasks & relationships with the student's team
Develop instruction plans that are child and family-centered
Provide direct services and instruction with the use of the appropriate communication mode
Consult with teachers, therapists, support staff, and families to facilitate classroom or home participation
Develop, monitor, and report on goals; determine needs and design interventions utilizing research-based best practices
Provide clear clinical documentation in our platform that supports the progress and growth of students toward their documented goals.
Participate in IEP meetings and other meetings as needed
Skills/Qualifications:
Providers must be passionate about working with and serving diverse groups of children with kindness, empathy, and a non-judgemental attitude.
Must have all licenses and background checks required to work in schools
2 years of school-based experience
Excellent knowledge of principles and evidence-based practices
Proficiency with computers and online documentation skills
Providing direct services with the use of the appropriate mode of communication
Conducting assessments to determine the developmental status and academic status
Managing classroom resources
Recommending and assisting with adaptations for classroom instruction
Participating in training and meetings as needed
Excellent and timely written and verbal communication skills
Have access to stable internet connection and electronic device (desktop, laptop, etc)
Equal Opportunity Employer
The more inclusive we are, the better and broader the lives of the children we serve will be. To that end, HelloHERO genuinely seeks diversity and equal opportunity in everything we do. We are devoted to developing a company that represents a variety of viewpoints, skill sets, and backgrounds where all employment decisions are made based on business needs, job requirements, and individual qualifications.