Online Licensed School Psychologist (LSSP)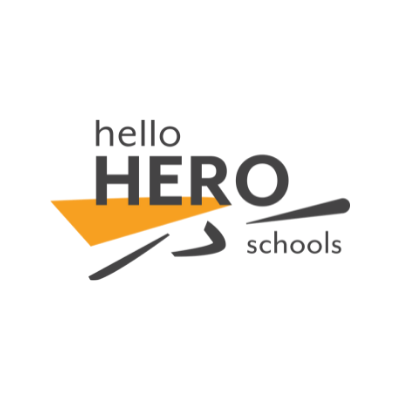 Enable My Child
Oak Grove, NC, USA · Remote
Posted on Wednesday, September 20, 2023
Online Licensed School Psychologist (LSSP)
Full Time
Must have an active license in North Carolina and be familiar with NC regulations and experience using ECATS
---
HelloHero has been delivering online special education and related services since 2017. Our mission is to reveal the Heroes of tomorrow by increasing access to quality education and therapeutic services for children.
As a Licensed School Psychologist, you facilitate psychological assessments for students. You will be supporting families and children with learning differences by ensuring they receive the best care and tools for success. This is an opportunity to positively impact children's lives. Our ideal Licensed School Psychologist would embrace our values of care, collaboration, courage, impact, trust, and trust.
---
Why Join HelloHero?
Provider-Focused - We strive to develop our people and offer growth opportunities.
Work From Home - More time for yourself to focus on what you enjoy doing outside of work
Competitive Compensation - All W2 providers at eligible to participate in our 401(k) plan with a company match. There is no vesting period. They also accrue Care Time Off. Full-Time providers are eligible for our full package that includes PTO, CTO, Medical, Dental, Vision, CEU and Gym reimbursement.
Support & Collaboration - Ongoing training and teamwork are imperative not only to your success but to delivering quality services and ensuring our children thrive.
Outcomes Driven - We value innovative tools and research-based treatment.
Exclusive Technology - You have access to our proprietary technology that allows you to provide top-notch services by engaging and tailoring to the unique goals of each individual.
---
What You Will Do:

Provide high-quality online counseling services and consultations as needed
Supervise psychological assessments
Provide comprehensive assessement reports that includes appropriate accommodations, recommendations, and an individualized treatment plan for each child
Educate families on what they can do for their child and create roadmaps for support
Provide services to diverse groups of children with kindness, empathy, and a non-judgemental attitude. Offering mentoring and suggestions for Teachers and other school personnel
Participate in IEP meetings and other meetings as needed
What You Will Have:
Master's degree in School or Educational Psychology
Active state licensure where residing and where performing teletherapy services
State and federal requirements for working in a school setting (FBI background check, Dept of Education Certification - if required by the state, etc)
Computer proficiency, solid typing skills
Reliable wi-fi/internet access and a distraction free work environment
Telehealth experience preferred
Two years of experience working in a school setting preferred
NPI Number, preferred. We will assist you in helping you apply
We Do Things Differently
At HelloHero, we also see candidates differently. If you feel you meet many of the qualifications we are looking for and share our vision and values, we encourage you to apply. We promise to consider your application fully. We strive to build a team that reflects the diversity of the communities where we live, work, and take our services to. We encourage applications from traditionally underrepresented groups such as women, visible minorities, Indigenous peoples, people identifying as LGBTQ2SI, veterans, and people with disabilities. If we can make this easier through accommodation in the recruitment process, please let us know. All qualified applicants will receive consideration for employment without regard to race, color, religion, sex, sexual orientation, gender identity, national origin, protected veteran status, or status as an individual with a disability. HelloHero is an Equal Opportunity Employer. We are committed to creating an inclusive environment for all employees and celebrate different experiences. We're building our team to change the world and ourselves. If that sounds worthwhile to you, join us!